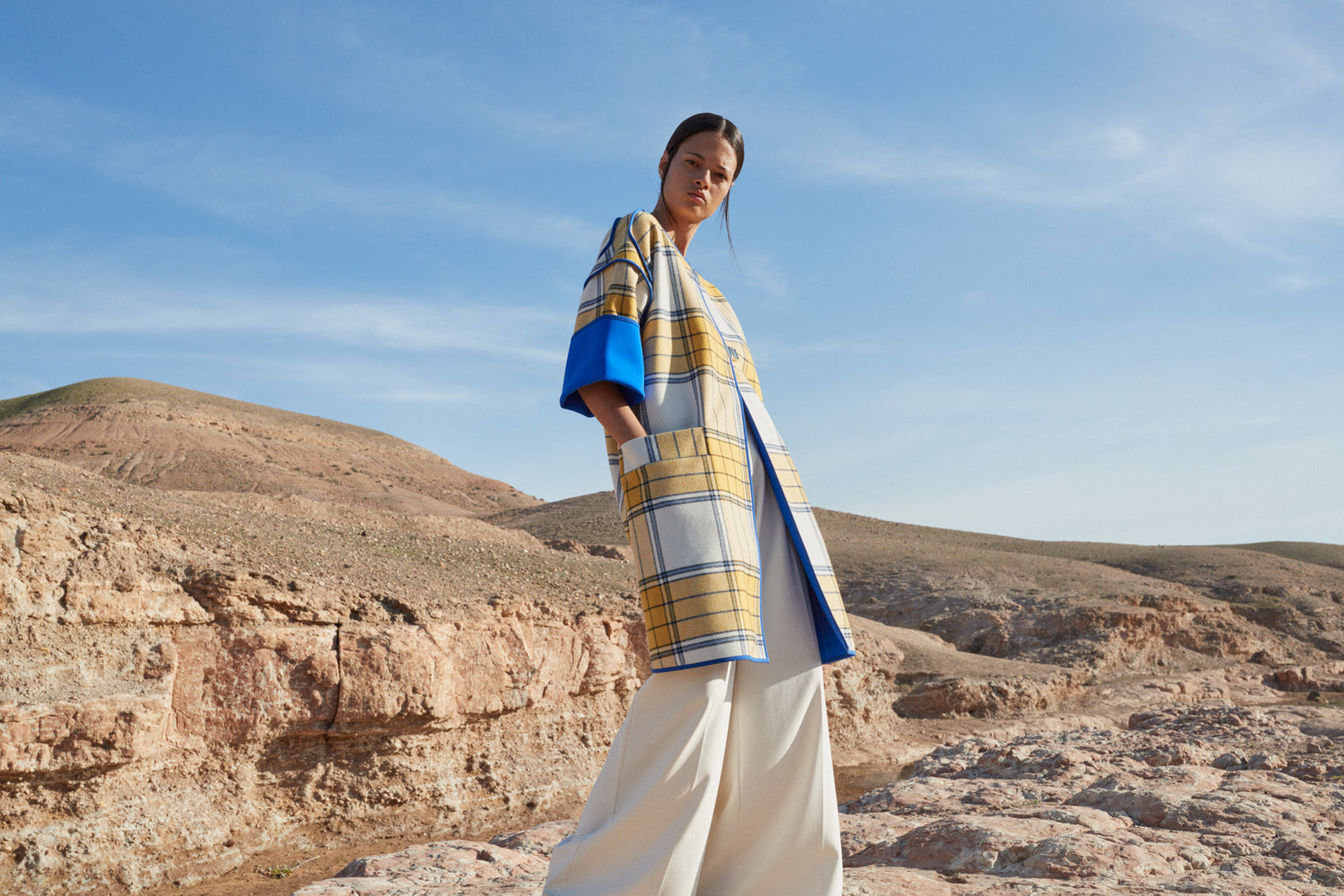 RODEBJER EXCLUSIVE TO MACBEES
At Macbees we always like to keep one step ahead of the fashion pack by seeking out timeless, elegant and out-there collections that bring vibrancy and excitement to the shop floor. That is why this season we are delighted to announce the introduction of Swedish/New York brand Rodebjer. Exclusive to us in Ireland, Rodebjer embodies strength and craftsmanship with a modern attitude.
Rodebjer was founded in New York in 1999 by Swede Carin Rodebjer. After she was spotted on the streets of Manhattan wearing her handmade designs, she started selling her fashion to friends and soon stores in New York and in Stockholm. Having grown up on the island of Gotland, she always designs by drawing on both the intense energy of the city and the grounding tranquillity of her rugged native Sweden.
This collection is packed with drama and sophistication, with check coats in scuba-backed Italian wool, minimalist black suiting and crane print winged dresses. We will be selling this collection exclusively in-store.
Delighted to get a write up in The Irish Independent for the glorious collection
https://www.independent.ie/style/fashion/fashion-fix/first-look-at-the-new-season-edit-from-kerrys-fashion-emporium-macbees-38402824.html