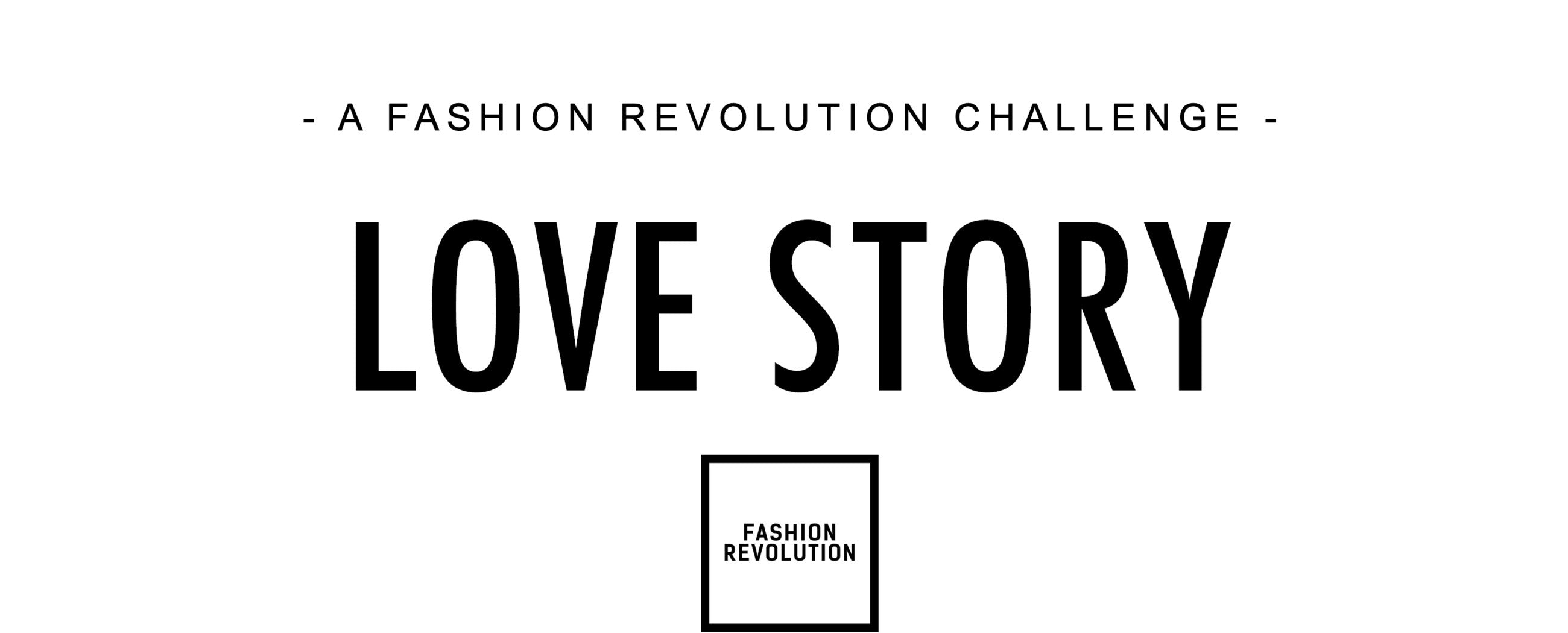 LOVE STORY – A FASHION REVOLUTION CHALLENGE
When did you first fall in love with fashion? Wrapped in your mother's fur coat as a little girl, hiding behind the couch so she couldn't go out for the night? Those vintage Levi's you lived in as a teenager? That dress you bought with your first proper wage packet? If you find yourself on our website, you are almost certainly a fashion lover, so come into the fold and share your fashion love stories with us.
We are joining Fashion Revolution Ireland and encouraging people to buy less and buy better, taking a stand against disposable clothing, impulse buys and fast-fashion fixes. In her Anti_Fashion manifesto, Dutch trend forecaster Lidewij Edelkoort asks the poignant question: 'How can a product that needs to be sown, grown, harvested, combed, spun, knitted, cut and stitched, finished, printed, labelled, packaged and transported'… 'cost less than a sandwich?' Let's slow the whole thing down, choose well, cherish each piece, revisit them season after season and make sure to wear them more than 30 times.
We have been in the business for almost 40 years and delight in customers' tales of where their Macbees pieces have taken them because quality and longevity are an extremely important consideration for us when choosing the brands we stock. We want to be part of a fashion industry that values people, the environment, creativity and profit in equal measure. Which is why we are joining Fashion Revolution Week and urging people to value the work that goes into the clothes they wear. We've asked some of our favourite fashionistas to join the cause and you can too by using the #lovedclotheslast. Here are a few of their Macbees Love Stories.
Photo credit: Barry Murphy Photography
First up is stylist, presenter, business person and the queen of multiple ways to wear Orla Diffily.
'If I love something – and it makes me feel good – then I want to wear it all the time! Beautiful clothes are not just for weddings or special occasions: they are for every day of your life – work, rest and play. I am always on the lookout for key pieces that I can easily restyle and re-wear all year round. My best advice when buying clothes is be prepared to spend a little more for quality, originality and traceability. In the long run, the cost per wear is actually saving you money, quality clothes tend to be ethically sourced and last longer, so are more sustainable and ultimately, for all our fashion futures, this is what really matters.'
Choosing two Danish brands, Orla's love affair is with all things Scandi. Firstly, this dramatic moss-green satin waterfall gown from Danish brand Notes du Nord (shown above) which she wore for An Enchanted Forest, her event to promote Irish and sustainable design. For a dressed-down look, she paired it with a puffa jacket and biker boots for chilly winter evenings and with a denim jacket and flats during the summer.
Next is a beautifully fluid dusty-blue backless dress from Copenhagen-based Samsøe & Samsøe.
'I have worn this dress so many times – with heels for 'An Enchanted Forest', restyled with a denim jacket and Converse for the summer and while barefoot on the beach on the Riviera.'
Next up is designer and maker of exquisite couture hats and headpieces and our perennial partner in all things fabulous Carol Kennelly. Carol couldn't decide on just one love affair either so we've included two of her Macbees favourites. First up is the ultimate in sustainability: a classic black cocktail dress from the 1950s from a vintage line we used to stock. Carol fell in love with the jet beading and perfect fit and wore it to add sparkle to the Christmas in Killarney celebrations.
Her other chosen piece is this show-stopping lime-green peplum beauty from Fely Campo, a Spanish brand that creates small runs of beautifully structured handcrafted pieces, which she wore with one of her signature beaded hairbands to the Dublin Horse Show. 
My choice is this chocolate-brown shearling I inherited/stole from my mother, founder and owner of Macbees, Mary McBride. She got this Joseph Janard coat in 1987 and when I acquired a few years ago it looked as good as new. It has already seen me through four winters, one pregnancy, multiple winter weddings and every freezing day in between and I'm pretty sure it will be handed down to Baby Margot someday.
These are a few of our love stories now we'd love to hear yours, to share them follow Fashion Revolutions guidlines from last year here . . . .
Thank you to Fashion Revolution for inspiring us to ask questions, appreciate what we have and create awareness of the action we need to take. Read our next blog where we ask some of our favourite brands – Who Made My Clothes. Follow the movement, read the manifesto and buy the Fanzine at fashionrevolution.org

We at Macbees are always conscious of supporting and representing independent brands with high standards of design and production integrity...
Read more