Article: TOP TIPS FOR LADIES DAY AT THE RACES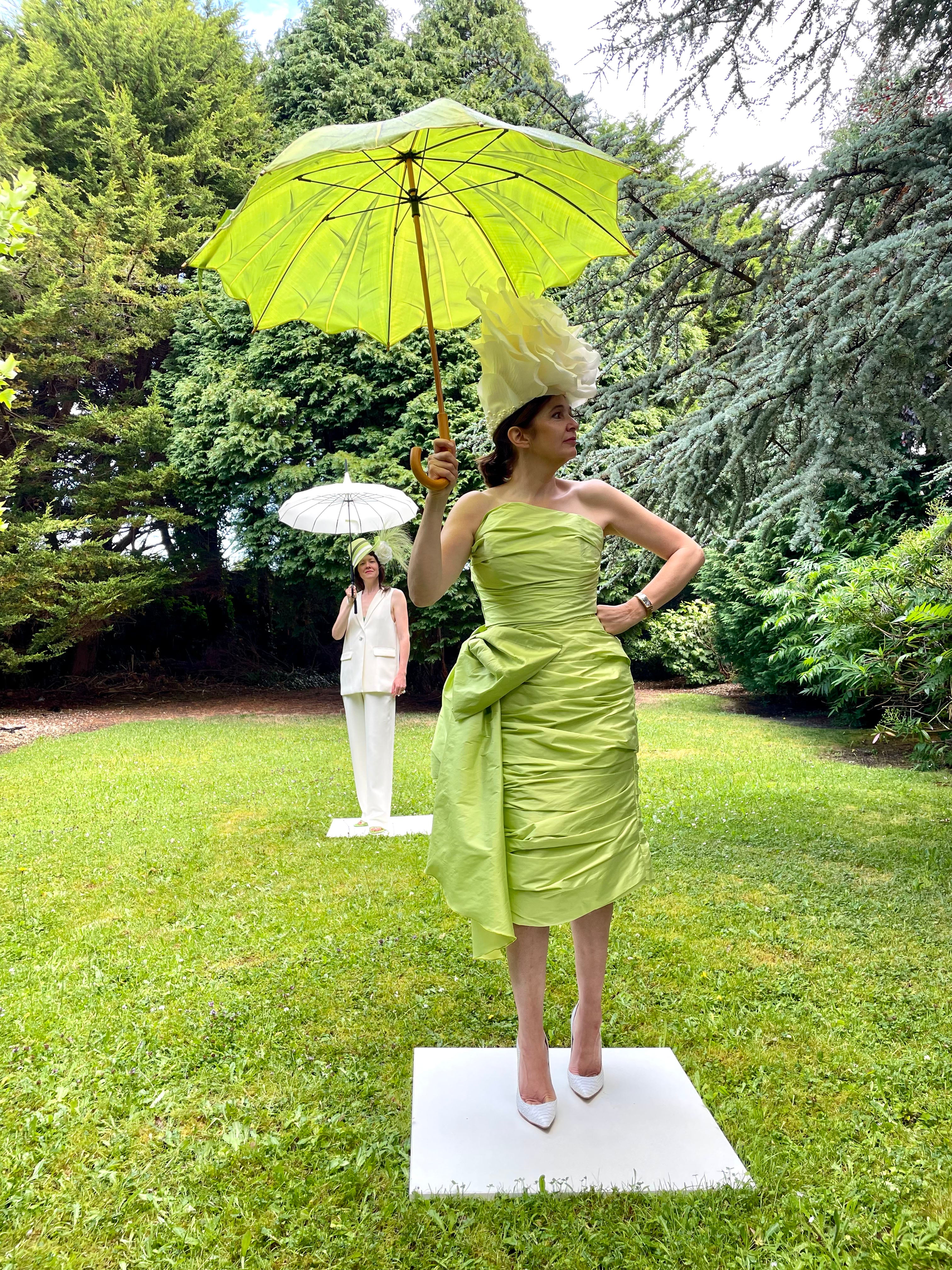 TOP TIPS FOR LADIES DAY AT THE RACES
The Irish Horse Racing season is in full swing and we are always asked for tips on how best to approach Race Day dressing, so who better to seek advice from than local milliner par extraordinaire Carol Kennelly?
Carol's intricate creations have featured in countless best-dressed ladies' looks everywhere from Killarney to Dubai. This year we are picking her fabulously stylish brain so novices to the Race Day experience can learn all they need to know about dressing for the occasion and which dress and hat to choose. 
So what, exactly, is Ladies Day at the races?
The term dates back to 1823 when a poet of the time described the third day of Royal Ascot as Ladies Day, as this was when ladies would don their finery to attend the then male-dominated racing spectacle. Thankfully, lines are blurring and men as well as ladies now get admired for their efforts in dressing up the race day outfits.
Now for some tips from Carol on how to put your best fashionable foot forward for Ladies Day.
Can you give us some tips for first-time attendees of Ladies Day at the races?
Do some online research and google images to see what the finalists wore in previous years.
Always try on your complete outfit a few days before the event. This allows time to take care of any minor alterations that might be needed.
Never underestimate race-day traffic delays and allow yourself plenty of time to arrive at the racecourse.
Consider bringing a flat pair of shoes for later in the day. There is nothing worse than sore feet and no options.
 How formal should my dress be for Ladies Day?
There is no strict dress code as such however most women tend towards a formal dress code with vibrant bright colours. If your choice of outfit wouldn't look out of place at the beach, a nightclub, or a ball, maybe reconsider your selection.
Are there any common fashion faux pas to avoid on Ladies Day?
 The correct underwear is crucial. Beautiful outfits have been ruined by VPL and wandering bra straps.
Avoid streaky tan, scuffed shoes and lipstick on the teeth. Ask a kind, honest friend to let you know if you are committing any of these cardinal sins.
Have you any tips on how to accessories for Ladies Day?
 Try not to overdo the accessories. Often they can clutter the race day outfit and it can be awkward juggling a racing card, handbag, gloves, frilly parasol, heels, and then someone hands you a glass of bubbly! Unless you are an octopus, less is more.
The most important accessory on the day is a smile!
What type of hat or headpiece should I wear to Ladies Day? 
The options are endless.
Whether you feel more at home in a large dramatic hat or a demure hairband, pick one whose shape and colour accentuates your best features while also letting your personality shine through.
Consider the weather forecast. It is going to be a nightmare to mind a large sinamay [does she mean sinewy here? Or flyaway?] disk if the forecast is for howling wind and rain.
If the rest of your outfit is dramatic, maybe choose an understated hat. Likewise, if your dress is simple, then there is "space" for an eye-catching hat.
How can I choose a look that will stand out at Ladies Day?
When you try on your complete race day outfit, does it make you smile? If the answer is yes, that is all you need. The joy, style and confidence that comes when you love what you are wearing will help you stand out from the crowd.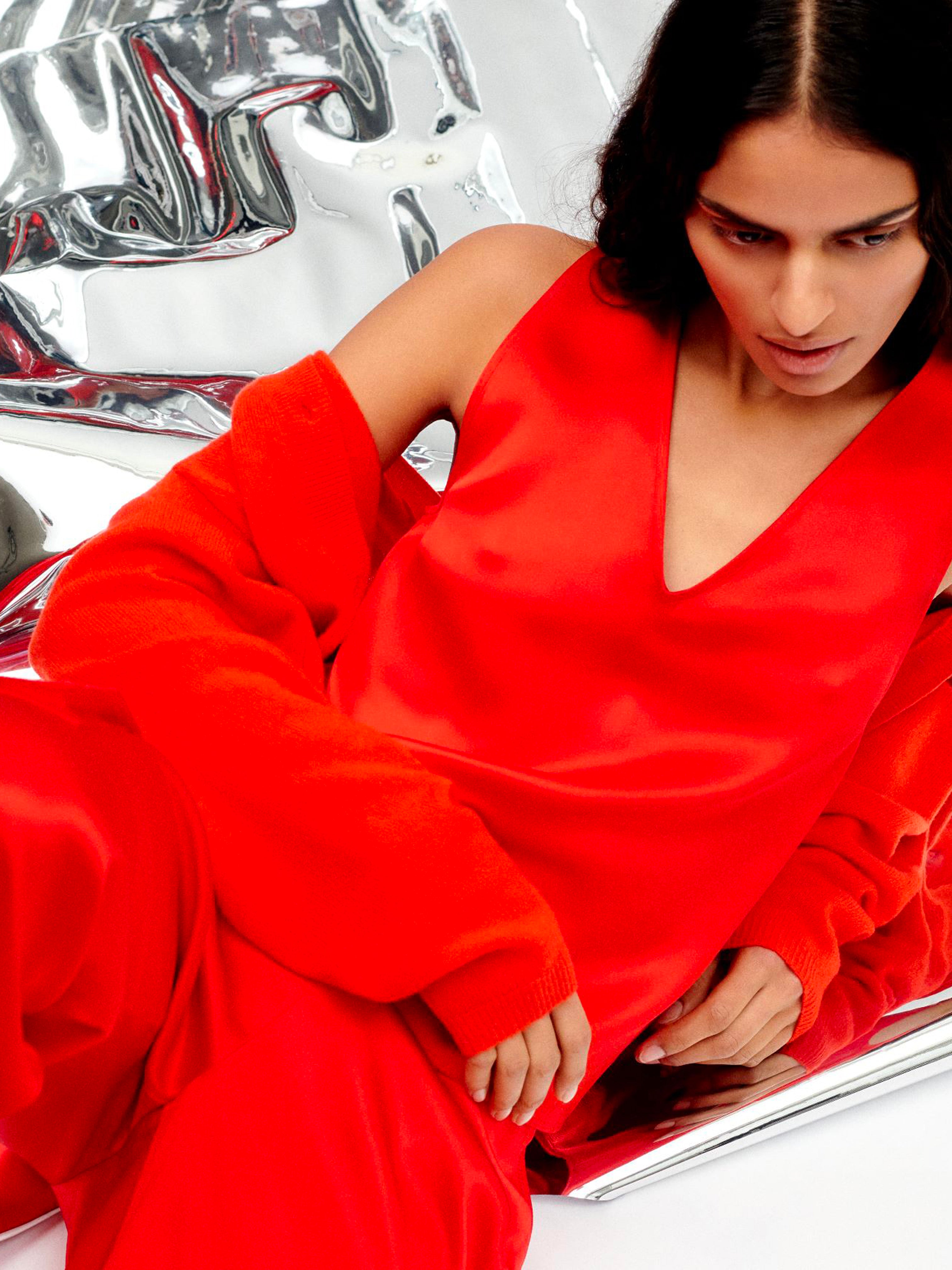 Stine Goyas Pre Fall 23: RHAPSODY IN RED
It's here! Stine Goya's Pre-Fall collection 23 'Rhapsody in Red' at Macbees Killarney. We are so excited for the new collection with vibrant reds and new exciting prints, Stine Goya did not disappo...
Read more