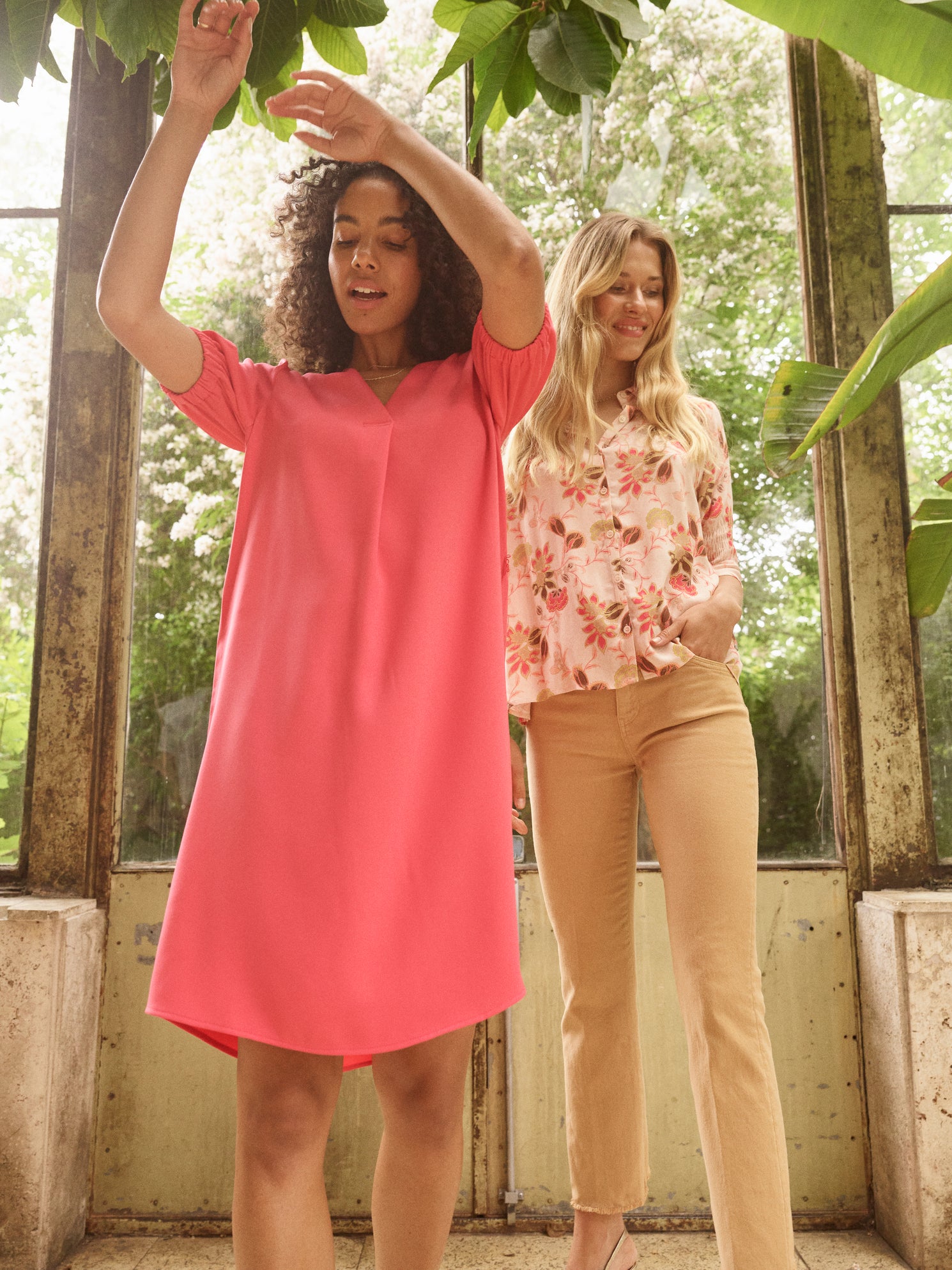 The summer is here - now we just need the sunshine! While you wait why not inject your wardrobe with some sunshine from the Mos Mosh Spring Summer collection from Macbees Killarney. 
We've been long time lovers of Mos Mosh here at Macbees and Spring/Summer 23 did not disappoint. This seasons collection
 embraces the colours of the rainbow. The collection is more playful than ever and the mood booster we need for an Irish summer. It's all about maximalism with the concept of 'the more, the merrier. ´ Made for warmer days in light and bright qualities, where drapey loose suits, the mix of linen and viscose are key.
The first drop of blue and earthy tones is a fresh way out of the winter darkness. Blue Aster is cool in combination with the new pastel Arcadian Green colour and perfect for the upcoming spring season. The first drop also includes draped suits and soft, colourful knits.
 The second drop is all about the berry season. With beautiful new Teaberry and Yellow Plum colours. This season calls for linen and light summer qualities.
This drop is a hymn to the spring glow while also introducing some tan and Coral Reef colours. Warm, soft, and beautiful colours - perfect with just about anything this season.
Mos Mosh offers this season's must-have - the blazer - in a burst of refreshing colours (lemon, apple and turquoise), all of which look perfect with your favourite Mos Mosh jeans or worn over a midi summer dress. The perfect collection to get us excited for the warmer days that are on the way. This seasons collection is really one not to be missed. So next time your in Macbees Killarney be sure to check it out!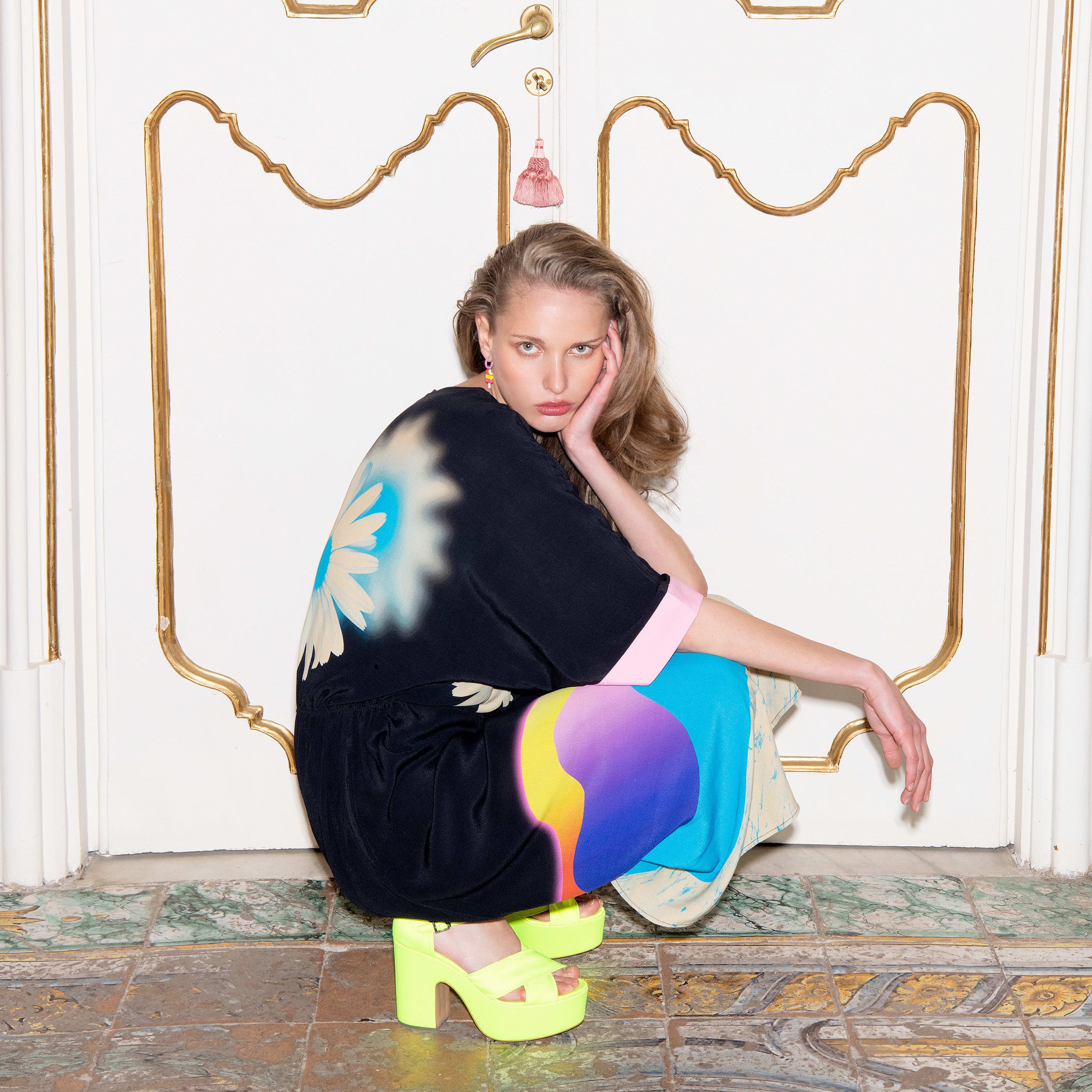 ESSENTIEL ANTWERP WE LOVE YOU!
 Oh Essentiel Antwerp we love you so! We were lucky enough to be invited to the Essentiel Antwerp HQ in Antwerp to order this seasons collection and now we love them even more! Essentiel Antwer...
Read more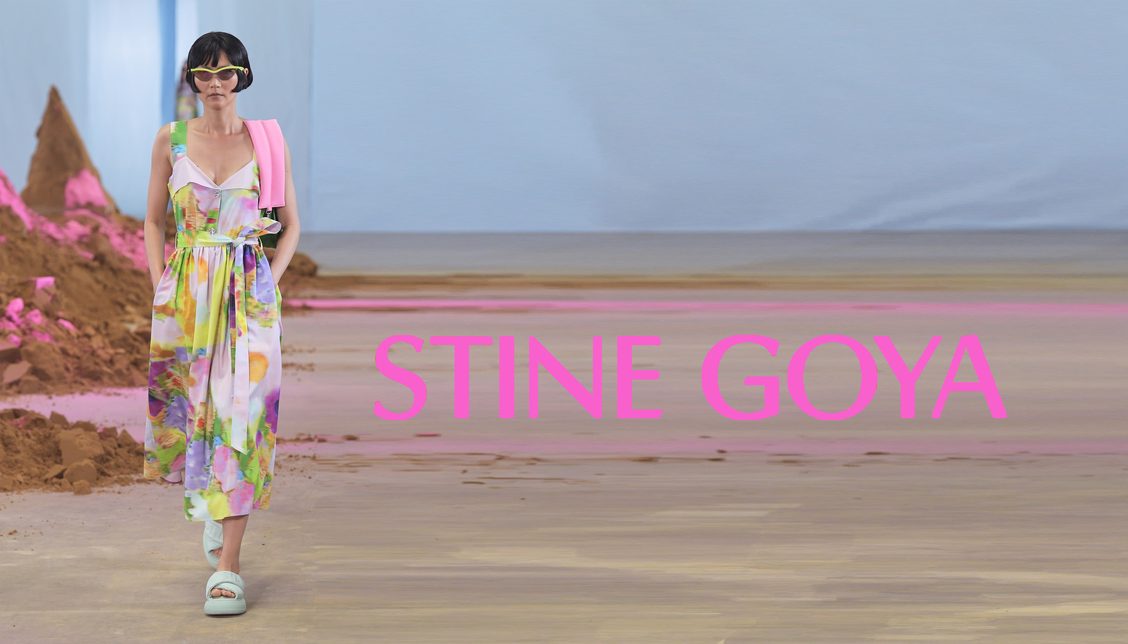 Stine Goya SS23: Whisper Loud Collection
The Danish designer Stine Goya launched her eponymous label in 2006 as a point of difference. Since it's humble begins Stine Goya has expanded to 450 retailers world wide and we at Macbees Killarne...
Read more