HOW TO CHOOSE THE PERFECT HAT FOR LADIES DAY AT THE RACES.
With Ascot less than a week away, it's hard not to get excited about the upcoming race season. And excitement mounts even more as we peruse the treasure trove that is the website of brilliant Kerry based milliner Carol Kennelly www.carolkennellymillinery.com. We have decided to play dress-up for our fantasy ladies day at the races with highlights from Macbees summer season complimented with pieces from the star milliners collection. 
What comes first: the outfit or the hat? 
There is no definite answer to this – if you fall in love with a headpiece, buy it and it will serve you well. If your cupboard is bare and you have to start from scratch, then it's probably easier to begin with the clothes. Keep the weather in mind when choosing as the most beautiful outfit in the world will be lost under a slightly past-it cover-up.
How to choose the perfect hat?
Once you have found the perfect look, then it is such a treat to visit a milliner to help with a sublime piece to finish the look. Our go-to is the uber-talented Carol Kennelly – a seasoned race-goer, this woman knows what's what when it comes to what to wear for ladies day. What we love most about her is that she always stays one step ahead of the rest – just when you think you've seen it all, she pulls out a Fraggle-inspired pom-pom to brilliantly complement our crazy-quirky looks by Stine Goya – perfection.
Stay classic or with a twist?
This is always an important consideration and you should really think about what suits your shape and what you feel comfortable in. A good compromise – rather than being tempted to go all out – is to keep your silhouette simple and add pizazz with your headpiece. Here we've teamed an elegant Paule Ka dress that has a classic shape but dramatic sleeve detailing with Carol's Pippa hat in plum. The chartreuse berries of the hat pick up the green in the gúna perfectly.
Keep it simple
This may sound crazy to some but not everyone is in it to win – some race-goers just want to enjoy the spectacle while sipping Pimm's and taking a flutter on the fillies. That's why we love this look from Marella's 360 range (meaning its machine-washable at 30°). This simple, chic style gets the wow factor with Carol's vintage-inspired Robyn in a neutral cream, which could be worn again with so many different outfits. Channel your inner Eliza Doolittle with this elegant monochrome combination. The bonus here is that choosing a wearable, versatile dress means you'll get tons of use out of it in the future.
Reuse and recycle
If you're avoiding plastic straws and trying to distance yourself from throwaway culture, make sure your race-day look doesn't get consigned to the back of your wardrobe, never to see the light of day again after one wear. Choose a look that fits into your every day and bring it up to ladies day level with a well-chosen headpiece. Here we've gone for a dress from Essentiel Antwerp's pre AW19 collection in a contemporary graphic print, the lines of which mirror the clean structure of Carol's Kelsey hat in orange. 
Dare to be different
Deciding to splash out on a look for the races is such an exciting extravagance, so if you're going to make an investment it should be in a piece of art! That why we LOVE these two looks to wow other race-goers with. First up is the most beautiful cocktail coat that has ever existed from Paule Ka, worn with Carol's Harmonia beehive in pale blue. We love the couture vintage vibes of this look.
Next is the opulent styling of Fely Campo in rich gold with origami waist detailing, worn with Carol's Eppie creation a playful summer meadow to adorn your head – a unique look that's guaranteed to get you noticed.
Compliment or clash?
This is a personal preference: picking up a colour from your dress in your headpiece will result in a polished overall look while choosing a colour clash can give a more cutting-edge look. Here we've teamed our architectural floral-print Chiara Boni dress with Carol's Audrey in royal blue – a halo of blue feathers to pick up the abstract print in the dress, creating a dramatic look with a classic silhouette.
Our clash comes from pairing Caroline Kilkenny's Sisters jumpsuit with Carol's dramatic Joss in vibrant pink. Pairing these two pops of colour create a playful yet sharp look.
Whatever look you go for wear it with confidence, let your personality shine and – most importantly – have fun! Oh and make sure you have comfortable shoes!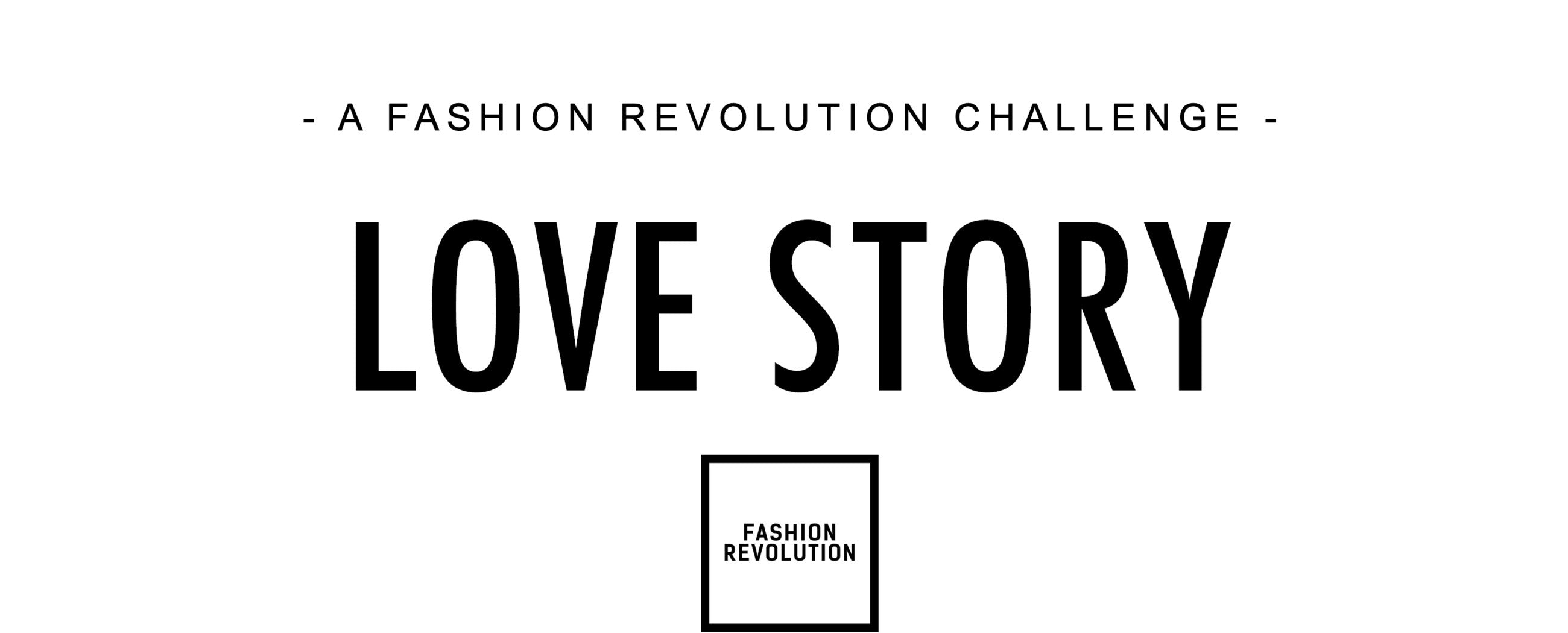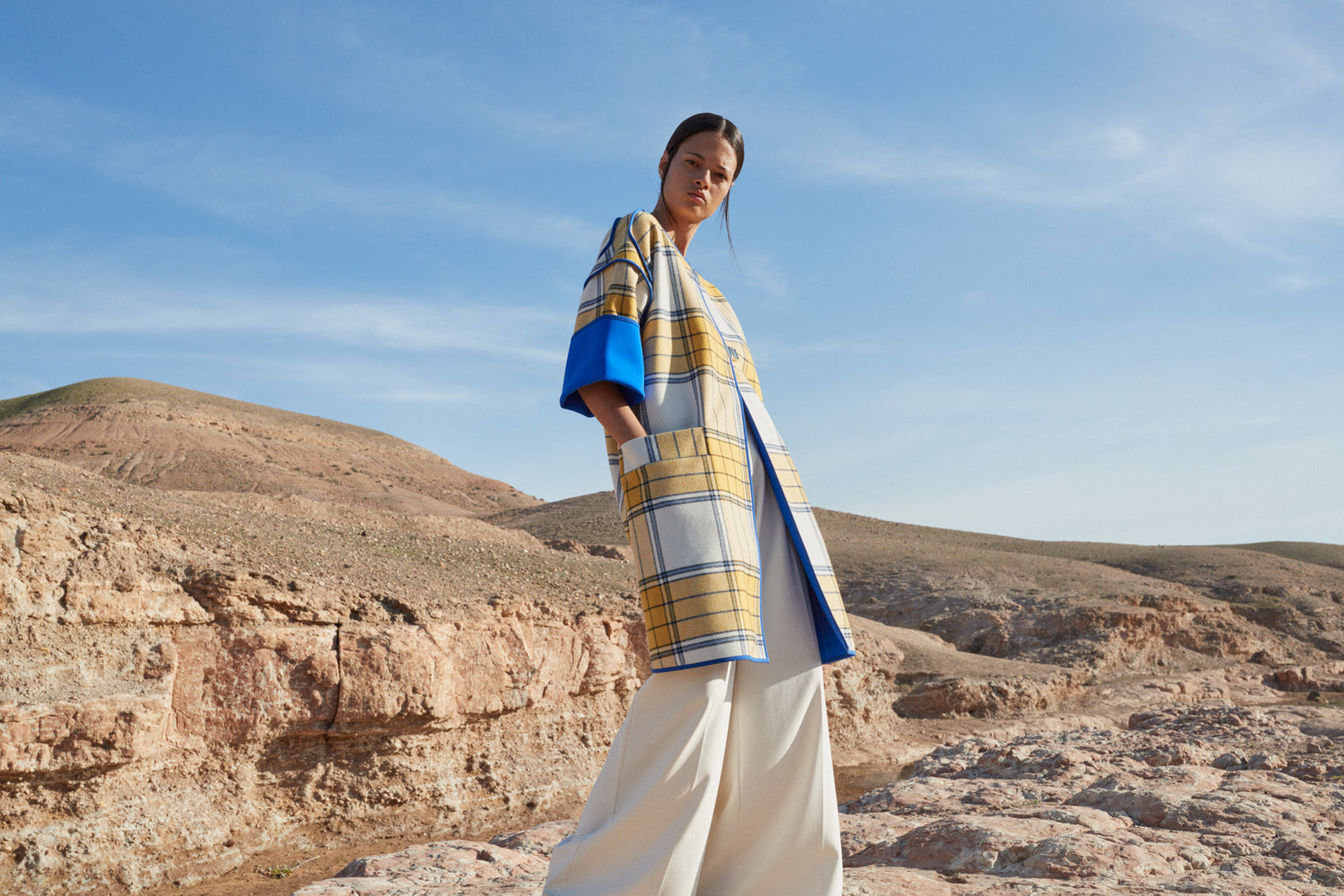 At Macbees we always like to keep one step ahead of the fashion pack by seeking out timeless, elegant and out-there collections...
Read more